Crawford Company Receives 2021 Illowa Safety Award
July 12, 2022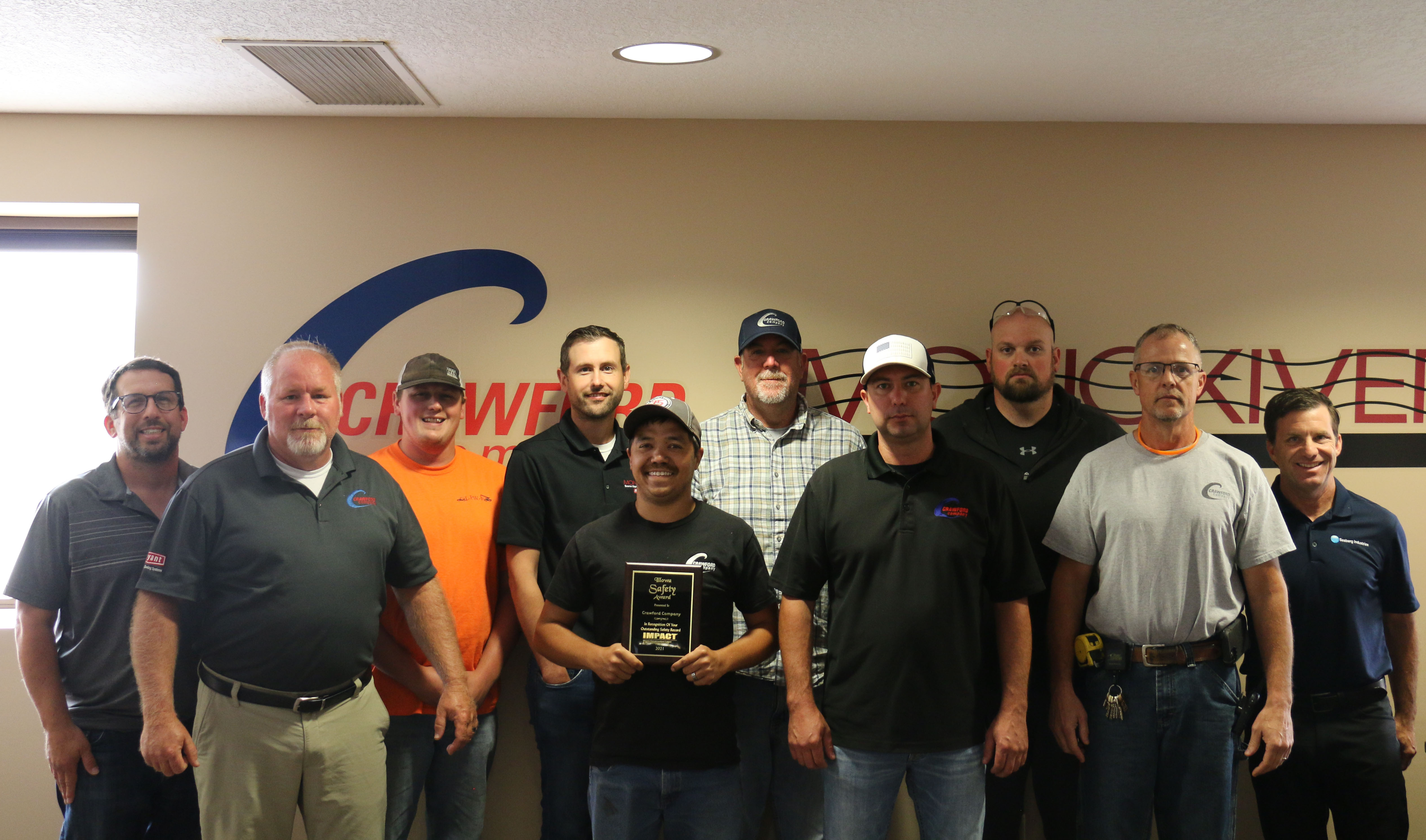 ROCK ISLAND, IL - Crawford Company is proud to receive the 2021 Illowa Safety Award. Crawford also received the Illowa Safety Award in 2020 and 2019. We are able to earn these safety achievements because of the hard work and diligence of our entire Crawford team. We are thankful for everyone that makes safety a priority in their daily work.
Crawford's commitment to achieving excellence in safety is well documented and recognized within our industry. Foremost in our efforts is the elimination of injuries within our workforce. Crawford is committed to providing employees with a safe and healthful workplace. Employees are trained in safe work practices, policies and procedures.
Pictured are members of Crawford's Safety Committee.