Quad Cities Boiler Installations & Service
Crawford Company installs and services, residential and commercial boilers and hydronic systems. Our innovative designs and installations of radiant heating systems, along with our in depth plumbing repair and servicing knowledge, means we are well equipped to handle your heating needs, including boiler repair, replacement and service. Maximizing the efficiency of your systems is what we do, and our boiler service ensures that you are getting the most production at the lowest cost.
Professional Boiler Installation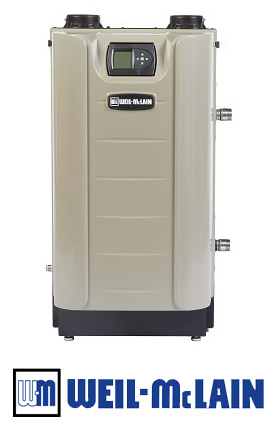 At Crawford Company, we take pride in efficient, professional boiler installation. We provide boiler installation for the Quad Cities and surrounding areas. Let our experienced plumbers professionally install your new boiler so you can rest assured everything is installed properly.
Our quality Preventative Maintenance programs reduce operating and repair expenses, prolong equipment life and improve reliability. We provide prompt, reasonably priced repair services when your system malfunctions. We are dedicated to satisfying customer's needs, providing full personal attention with the highest standards of products and services.
Services We Provide
Preventative Maintenance
Inspection
Efficiency Analysis
Boiler and Burner Installation and Service
Pump and Pump Specialties - Installation and Service
Large Scale Hydronic Heating and Cooling Systems
Steam and Hot Water Piping Installations
Chemical Treatment
Crawford Company offers financing for residential and small commercial projects. To learn more, click the link below.
WHAT ARE PEOPLE SAYING
I want to express my appreciation for the excellent work your guys did installing the HVAC system in our new office. Chris is very good at what he does and we are very happy with our new system. It is obvious they take pride in their work by looking at the way they laid out the ductwork and piping in the utility room and ran the lines to the a/c units. Whenever an issue arose, Chris did an excellent job of coming up with solutions. Our local HVAC guy was doing the plumbing on this job, and I heard that he commented, those Crawford guys really know what they are doing.
Brad Eichelberger, Eichelberger Farms Inc.