Quad Cities Boiler Installations & Service
Crawford Company installs and services, residential and commercial boilers and hydronic systems. Our innovative designs and installations of radiant heating systems, along with our in depth plumbing repair and servicing knowledge, means we are well equipped to handle your heating needs, including boiler repair, replacement and service. Maximizing the efficiency of your systems is what we do, and our boiler service ensures that you are getting the most production at the lowest cost.
Professional Boiler Installation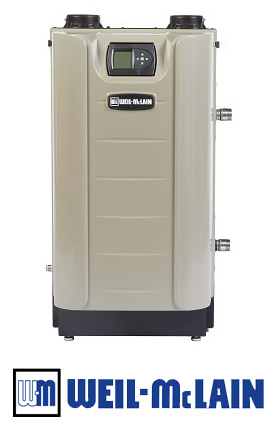 At Crawford Company, we take pride in efficient, professional boiler installation. We provide boiler installation for the Quad Cities and surrounding areas. Let our experienced plumbers professionally install your new boiler so you can rest assured everything is installed properly.
Our quality Preventative Maintenance programs reduce operating and repair expenses, prolong equipment life and improve reliability. We provide prompt, reasonably priced repair services when your system malfunctions. We are dedicated to satisfying customer's needs, providing full personal attention with the highest standards of products and services.
Services We Provide
Preventative Maintenance
Inspection
Efficiency Analysis
Boiler and Burner Installation and Service
Pump and Pump Specialties - Installation and Service
Large Scale Hydronic Heating and Cooling Systems
Steam and Hot Water Piping Installations
Chemical Treatment
Crawford Company offers financing for residential and small commercial projects. To learn more, click the link below.
WHAT ARE PEOPLE SAYING
Yesterday a young repairman named Spencer was here at my home. I had called your office for a repair as my air-conditioning was not working correctly. Spencer called but I was not available. When I returned Spencer's call he advised me as to what time he would arrive. He arrived at said time and was very courteous even though you had not put in my air-conditioning unit. It is very refreshing to find a company that not only hires personnel who attend to the problem at hand but are also courteous to your customers.
Connie Mohr-Wright