Crawford Takes Your Ideas And Makes Them Reality
At Crawford Company, our clients know they can count on us to take care of everything - from concept to completion.
Our involvement begins during the design phase. We have our own engineering staff, which differentiates us from other fabricators. For our clients, this saves them from having to consult one firm for engineering expertise, and another to complete the rest of the project.
Plus, our team of highly skilled technicians, fabricators, and designers work closely with our clients to make sure they are getting what they want, when they want it.
Quality that measures up
From the moment a Crawford Company product first takes shape on a computer screen to the point it's delivered or installed, it goes through a series of quality checks made by our experienced technicians using the latest in quality system technology. In fact, we're one of the few companies in our industry to utilize a parts laser inspection system that checks the engineering specifications of our finished parts (Virtek 2D/3D Scanner Link).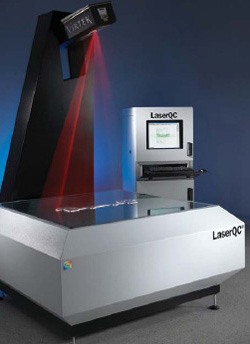 The FARO Arm (Coordinate Measuring Machine)
Our Quality Control Department utilizes The FARO Arm, an ideal tool for inspection, point cloud-to-CAD comparison, rapid prototyping, reverse engineering, and 3D modeling.
Competitive pricing
Our extensive capabilities, including high tech equipment, expert fabricators, and time-tested processes make it possible for us to keep costs down and pass savings to our customers.
WHAT ARE PEOPLE SAYING
I appreciate your expertise discussing my air conditioning project and our little doodles on paper for the finer points and needs. I enjoyed the personal attention to detail. I was impressed with the efficiency and professionalism of engineering, organizing, timing and installation. I'm so glad that we still have union contractors that know how to do things right. As you know I have worked 37 years thru the IBEW # 145. On larger projects we would be assigned a "tool buddy" to work in the same area and help each other when needed. The reason I mention this is because Jeff O'Leary is the kind of journeyman I would choose to work with. He is polite, calm, well-spoken and knowledgeable. Of course an HVAC system is not a kit. It is a custom installation. Jeff made it easy to discuss the finer points and the installation as needed. I enjoyed the experience and I am very pleased with the outcome. The air is fresh and clean and easy to breath.
Darryl Stebel