Your Bryant Factory Authorized Dealer In The Quad Cities
Crawford Company, a Bryant dealer since 1977, is a Factory Authorized Dealer by Bryant Heating & Cooling Systems, a leading supplier of heating, ventilation, and air conditioning equipment. Crawford Company is one of the select dealers in the U.S. and Canada to earn Bryant Factory Authorized Dealer status.
Dealer of the Year by Habegger Corporation (Bryant Distributor)
Crawford Company was named the 2017 Dealer of the Year by Habegger Corporation. The award is given annually to the top Bryant dealer in the Habegger region.
Bryant Circle of Champions
We are a proud member of the prestigious Bryant Circle of Champions. Only the premiere HVAC companies in the US & Canada are awarded this honor. With more than 100 years of experience, Bryant delivers a full range of durable heating and cooling systems. So if you're looking for home comfort you can rely on, look no further. To learn more, including product details, click the logo below to visit the Bryant website.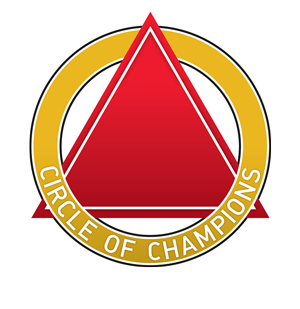 WHAT ARE PEOPLE SAYING
I am writing to acknowledge the quality serviceman employed by Crawford Co. I am a 65 year old woman whose husband was out of town. I came home at eleven p.m. with the temperatures at minus nine degrees to a broken furnace. The house was at 59 degrees and I didn't have a clue what to do. I called my husband who walked me through a couple of simple options to try to jump start the furnace. When that failed, he suggested I call Crawford. Thankfully, a serviceman called me back. I didn't want him to come out again in the cold, so I asked him if he could talk me through a possible easy fix. He tried so patiently to help me and then decided it would be best for him to come to the house. As grateful as I was he was willing to drive from DeWitt, I was nervous about having a stranger come to the house in the middle of the night. (Old ladies worry about that.) First and foremost, when you call Crawford you can be sure of quality service, I know that. The young man, Drew, came promptly to the house and handled the situation as you would expect him to do. What was exemplary was his understanding of my upset and was pleasant, confident, capable and very reassuring. In the middle of the bitterly cold night, this man explained what he was doing in "my" terms, totally repaired and cleaned the furnace, checked flues outside and made me feel safe and warm. Those are things that company training cannot instill in a person. I thank Crawford for employing this man and I thank Drew for helping me when I was most upset.My hope is that he would be recognized and rewarded for his abilities to do his job, but also his kindness and understanding of people.
Julie Sweeney