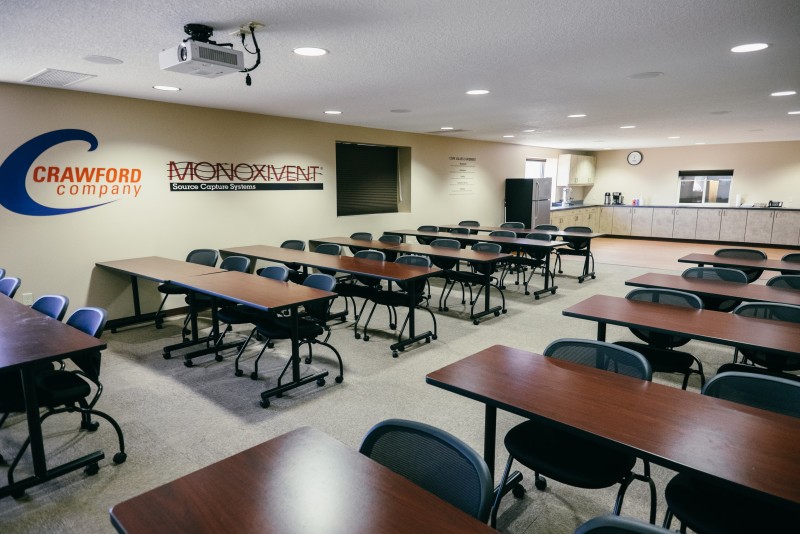 Crawford Company is committed to continually training its' work force and sales team. Our 1000-sq. ft. Training Center was completed in 2013. The room has a capacity of 35 and features the latest technology, including top of the line audio/visual equipment and web streaming capabilities.
WHAT ARE PEOPLE SAYING
Jeff just left and I thank you for sending him over. He is very friendly and helpful. He even went the extra mile and looked at two other vents and put a bead of caulk on them (going the extra mile). Again, I really do appreciate the friendly and helpful employees at Crawford. I thank you (Brian Bausch) again for getting back to me whenever I had a question on something. No matter if it was during your work day or in the evening after cutting your lawn, you made yourself available. Please let each of your employees that have done work at our home know that we appreciate them and keep doing what they are doing.
David Perley