Crawford Offers Emergency HVAC & Plumbing Services For The Quad Cities
Crawford Company is a premier heating, air conditioning, and plumbing company that understands the importance of being on call. Service doesn't stop just because our offices are closed. A broken air conditioner in the summer or malfunctioning furnace in the winter are things that nobody should have to endure. A burst pipe can lead to costly repairs. Crawford's expert technicians are on the job day and night to ensure that your home is running smoothly.
For after hours emergency HVAC or plumbing service call:
Illinois Residents: 309-788-4573
Iowa Residents: 563-386-9030
For HVAC, plumbing or electrical service during business hours, call or complete our service request form.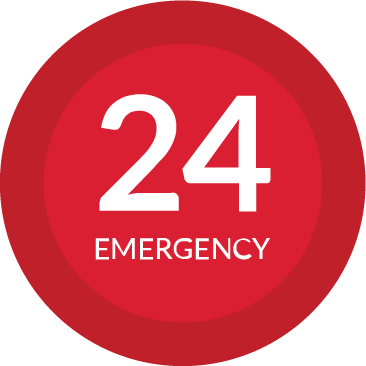 ---
Emergency air conditioner repairs for a broken ac unit
Air conditioner unit installations
Emergency furnace repairs for a broken unit
Furnace installations
Drain cleaning and draining services
Water heater repairs
Emergency water shut off
WHAT ARE PEOPLE SAYING
Jeff just left and I thank you for sending him over. He is very friendly and helpful. He even went the extra mile and looked at two other vents and put a bead of caulk on them (going the extra mile). Again, I really do appreciate the friendly and helpful employees at Crawford. I thank you (Brian Bausch) again for getting back to me whenever I had a question on something. No matter if it was during your work day or in the evening after cutting your lawn, you made yourself available. Please let each of your employees that have done work at our home know that we appreciate them and keep doing what they are doing.
David Perley