Crawford Offers Emergency HVAC & Plumbing Services For The Quad Cities
Crawford Company is a premier heating, air conditioning, and plumbing company that understands the importance of being on call. Service doesn't stop just because our offices are closed. A broken air conditioner in the summer or malfunctioning furnace in the winter are things that nobody should have to endure. A burst pipe can lead to costly repairs. Crawford's expert technicians are on the job day and night to ensure that your home is running smoothly.
For after hours emergency HVAC or plumbing service call:
Illinois Residents: 309-788-4573
Iowa Residents: 563-386-9030
For HVAC, plumbing or electrical service during business hours, call or complete our service request form.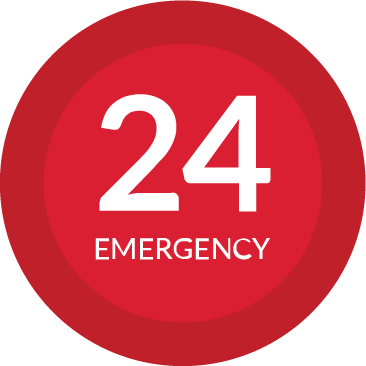 ---
Emergency air conditioner repairs for a broken ac unit
Air conditioner unit installations
Emergency furnace repairs for a broken unit
Furnace installations
Drain cleaning and draining services
Water heater repairs
Emergency water shut off
WHAT ARE PEOPLE SAYING
I would just like to give a shout out to Adam for all of his work this morning. He was actually at my neighbors house, installing a pump for her basement. I asked him if he had anymore pumps on his truck, he said "yep, 42 of them". Of course, he was joking, but he did have one more pump. When he was finished with my neighbor, he promptly came over and installed my pump. I have over 8" of water in my basement that's 2,500 sq. ft. in size. Adam was very professional, positive and had a great sense of humor. This was the first time I have ever used, Crawford Companies, but it will NOT be the last! Thanks again Adam!
Dan Verscha