Crawford Company & Trimble
Trimble software and equipment are used by our design and field teams to layout hanger and core drill locations prior to installation, saving time and money while improving layout accuracy. Trimble VISION™ provides the ability to direct layout with live video images on the Trimble Field Tablet, maximizing your command of the job. Visual verification provides an accurate documentation of the design and field image that is displayed within the Trimble Field Link software, job data including points and linework are overlaid on the camera image.
Key Features:
A Smarter Pointer with bright green, autofocusing laser and auto-correction for uneven surfaces
Trimble VISION video-assisted robotic measurement
Visual verification with data overlay and photo documentation
MagDrive technology for maximum speed and efficiency
MultiTrack technology offers the choice between passive and active tracking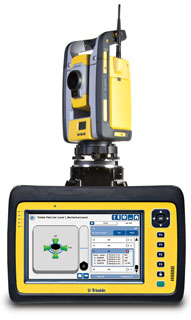 WHAT ARE PEOPLE SAYING
It was great dealing with a company that is nice to go out of their way to help me in my time of need (water heater leak)! Chris D. was on time, called me, neat, and clean. Also have a pan to put under water heater.
Shirley Johnson