Crawford Company Congratulates Mike Hanna on Retirement
February 20, 2019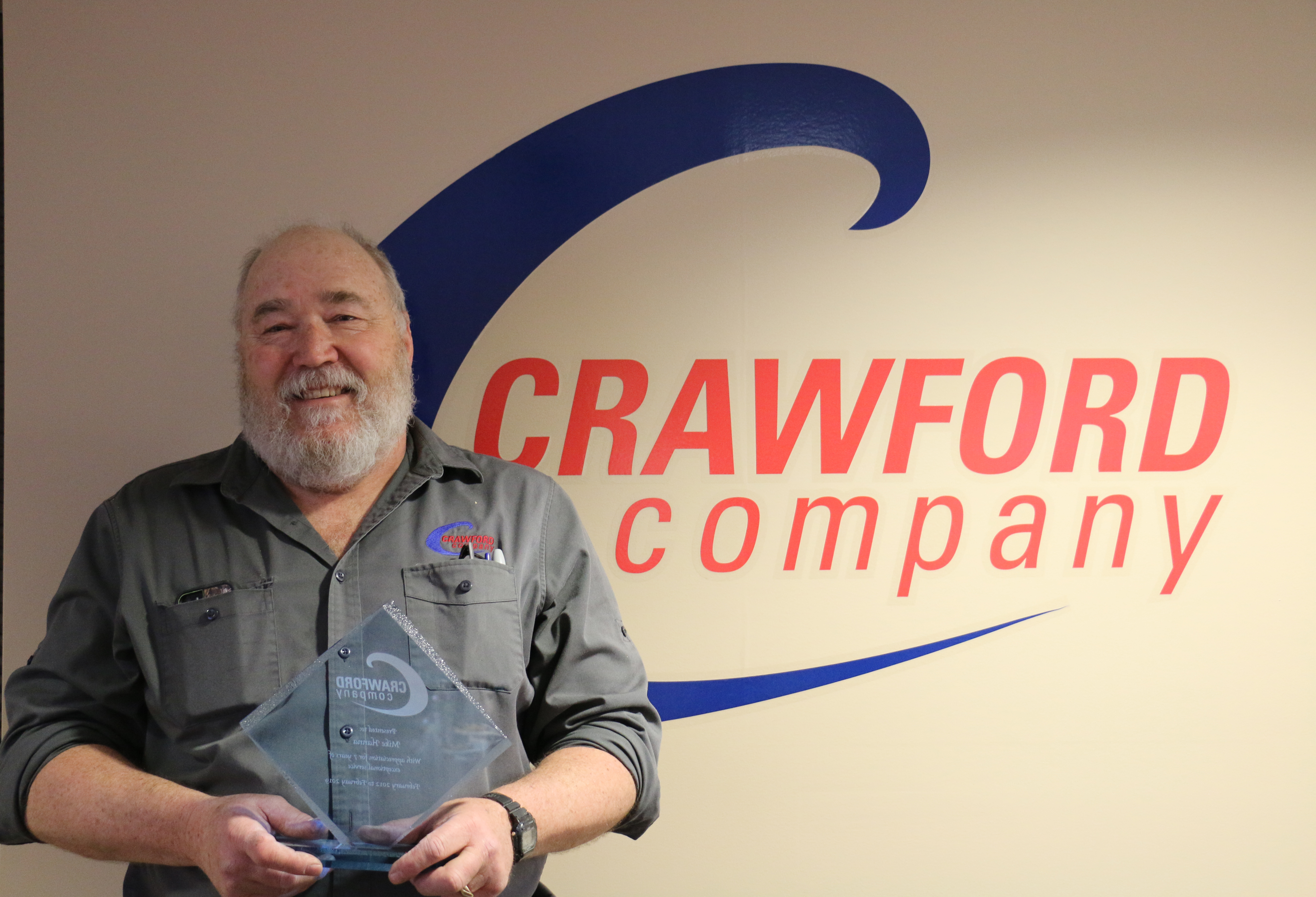 ROCK ISLAND, IL - Crawford Company's Mike Hanna was recognized for his years of service with his retirement announcement this month. Hanna, who started with the company in 2012, has worked at Crawford for seven years. Fellow co-workers, past co-workers, friends, and family joined in recognizing the versatile employee who served as Quality Control Manager.
The Quality Control Department is involved with our highly skilled fabricators, engineers, and designers to make sure our clients are getting the product they want, when they want it. From the moment a Crawford Company product first takes shape on a computer screen to the point it's delivered or installed, it goes through a series of quality checks made by our experienced technicians using the latest in quality system technology. In fact, we're one of the few companies in our industry to utilize a parts laser inspection system that checks the engineering specifications of our finished parts.
"Mike performed a critical role in our initial planning and division expansion to gain additional customer base over the last seven years. The efforts and procedures that Mike has instituted will allow us to positively continue moving forward with customers as we continue to grow," said Keith Gerks, Fabrication Division Manager. "Mike will be sorely missed and as I speak personally and on behalf of our company we wish Mike the best in his well-deserved retirement."
Prior to Crawford, Hanna served as an Ultrasonic Inspector for 25 years and as a General Inspector for 7 years at Alcoa's Quality Department. The Alcoa inspections were related to aerospace, automotive, and various other aluminum product applications.