Boiler Install at Geo. Evans
Crawford Division: Mechanical
Client: George Evans Corporation
Challenge: Boiler failure halts production
Solution: Emergency replacement with new boiler system over New Year holiday
Click for PDF
Project Summary:
George Evans Corporation had a boiler failure over the New Year holiday. The company uses a washer boiler to heat alkaline wash water, which removes oil and debris from parts prior to painting. Without the hot wash inventory, production was brought to a halt. Crawford's emergency crew used Triangle Tube 95% Efficient Modulating Boilers with stainless steel heat exchangers. The new installation replaced an 80% Efficient Lochinvar Copper Fin Boiler. The installation occurred during the New Year holiday shutdown, just in time for the company to resume production on Jan. 3rd. The new installation with provide efficiency and reliability for years to come.
About George Evans Corporation:
George Evans Corporation fabricates all types of carbon steel, aluminum, stainless steel, copper and brass to meet high quality and exacting tolerance specifications. George Evans' flexible plant floor is designed to complete the effective production of your part, component or assembly at competitive prices. The company's close proximity to a variety of transportation options guarantees timely delivery.
George Evans Corporation provides the wire and cable industry with durable, cost-effective, and fully recyclable Toroidal steel fluted reels. The company also offers Western Electric, NEMA and Aluminum Association standardized reels, and custom designed reels to meet your specific requirements and size specifications.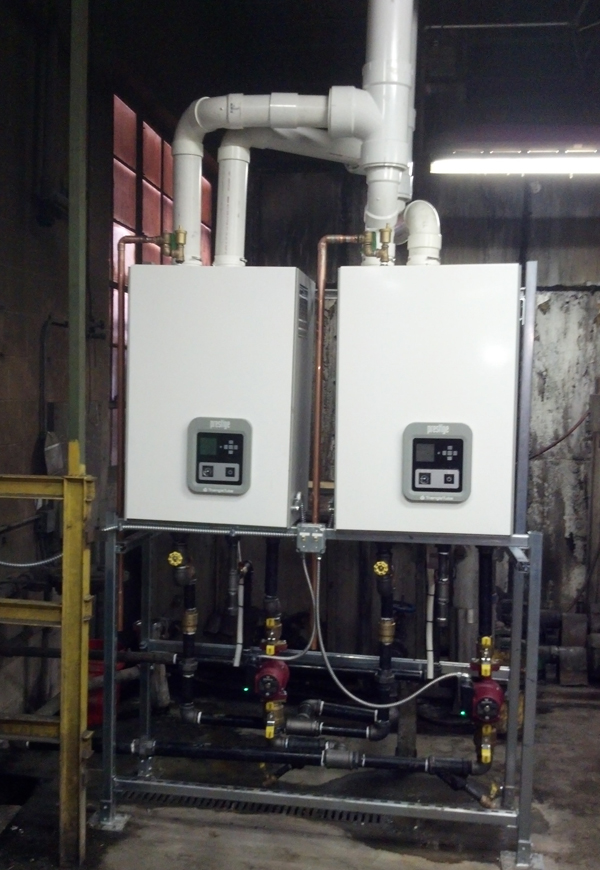 WHAT ARE PEOPLE SAYING
I just wanted to extend a huge "thank you" to you and your team. Crawford does a fantastic job for us that sometimes goes unappreciated. I wanted to take this time to let you know that we are grateful to have such a strong contractor doing quality work in our plant. I personally work with your guys, Darrell mostly, but all do a great job. So again, THANKS!! for the work that your team does. Please pass this along to your crew so they know that we do see and appreciate their work ethic and fabrication skills they bring to our plant on a daily basis.
Lance Nemmers, Hormel Foods/Progressive Processing LLC