Sean Rushing Recognized as October Safety Award Recipient
October 31, 2023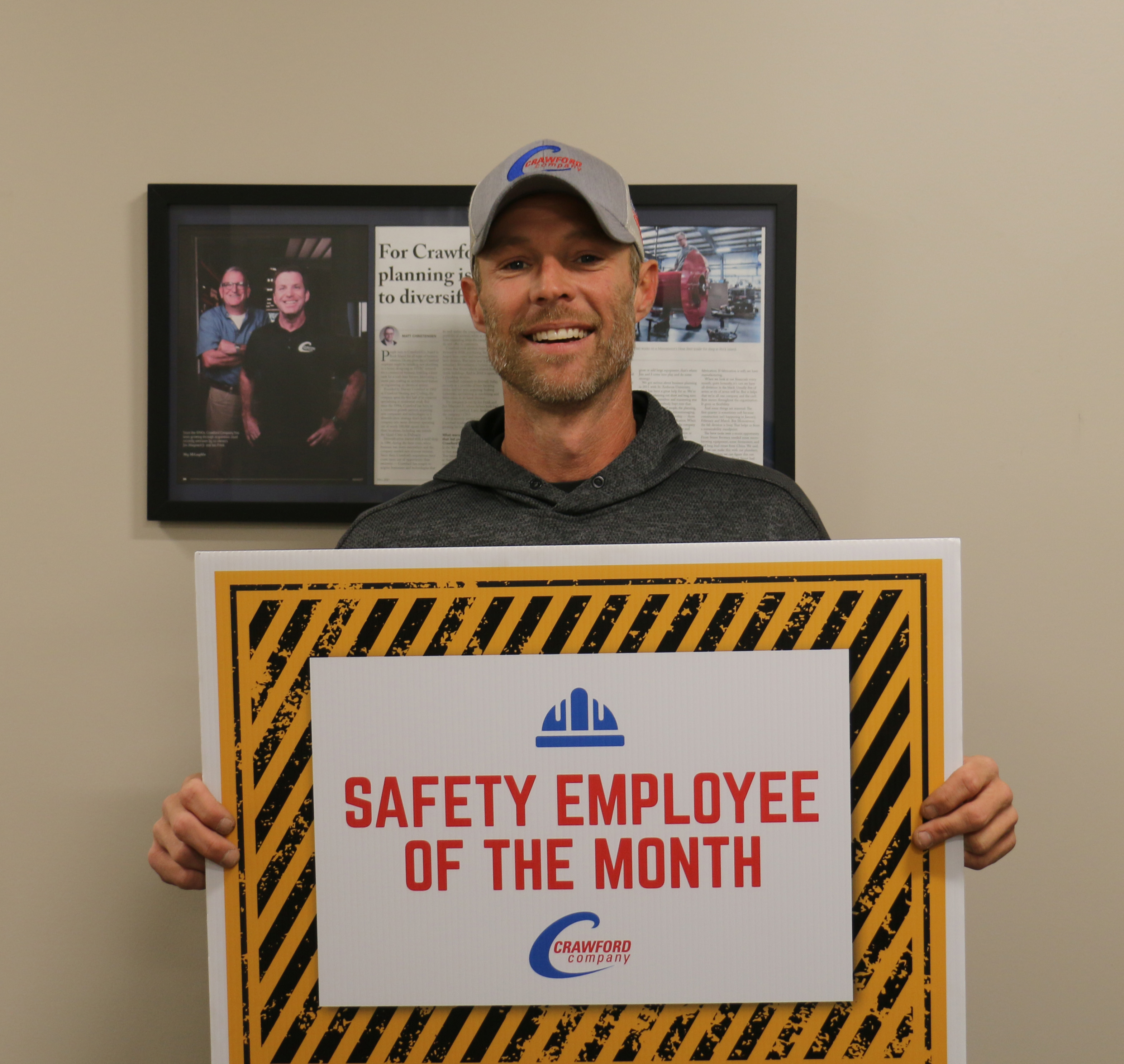 ROCK ISLAND, IL - Crawford Company recognizes Sean Rushing as the October Safety Award recipient. Sean recently assisted with a large delivery at a local high school. He jumped in to meet a short timeline with very short notice. Sean's quick precision planning ensured that the loading and unloading of the commercial HVAC equipment was done safely and in a timely manner. Sean is a driver for our Fabrication Division. He has been with the company for ten years.
Along with recognition, Sean received a gift card for his dedication to safety in the workplace.
Our commitment to achieving excellence in safety is well documented and recognized within our industry. Foremost in our efforts is the elimination of injuries within our workforce. Crawford is committed to providing employees with a safe and healthful workplace. Employees are trained in safe work practices, policies, and procedures. Safety inspections are regularly performed to assess performance and to offer timely correction of any deficiencies.