Jim Moellenbeck Recognized as March Safety Employee Recipient
April 12, 2021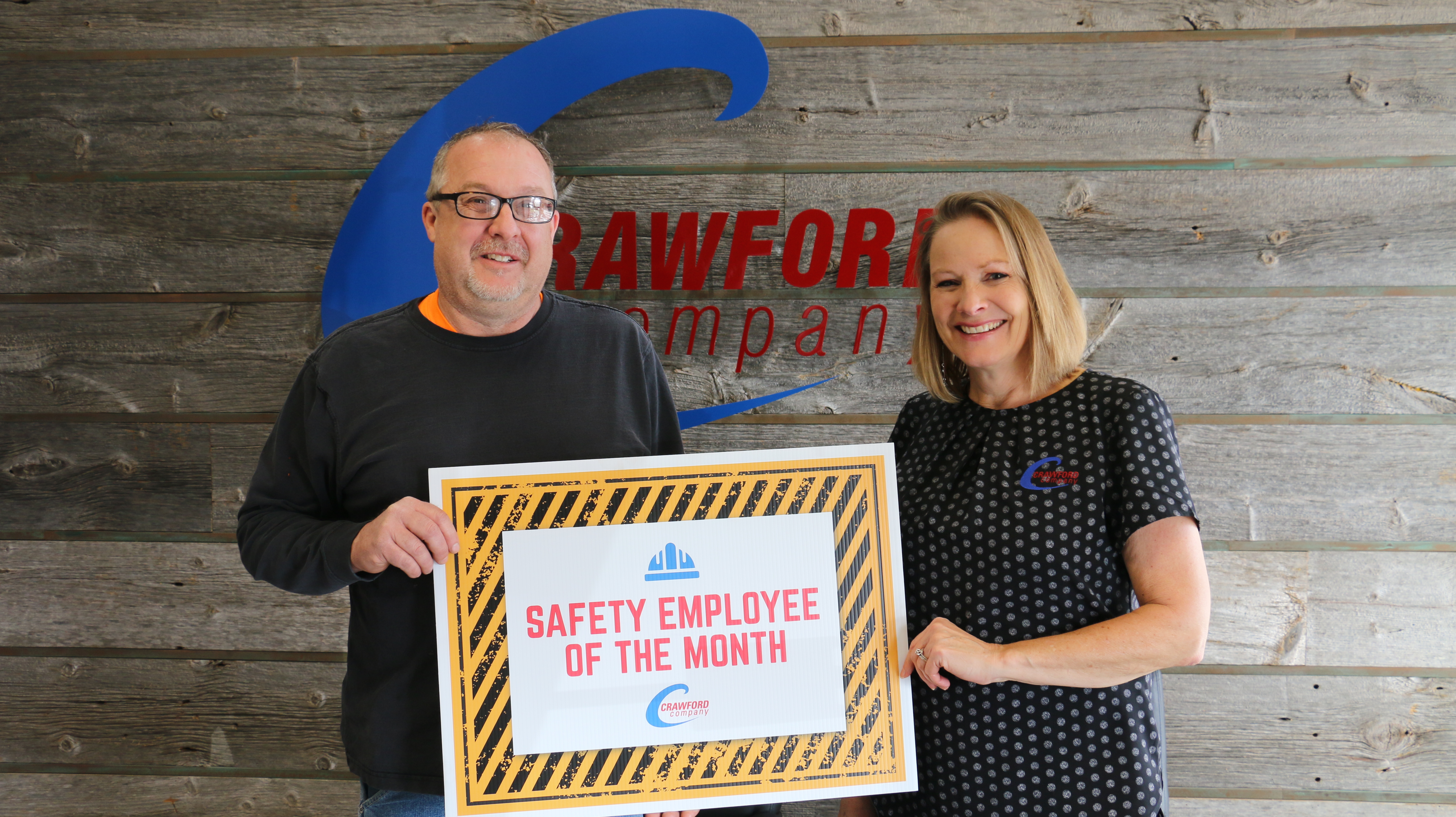 ROCK ISLAND, IL - Crawford Company's Safety Committee recognizes Jim Moellenbeck (Art-O-Lite) as the March Safety Award recipient. Jim has been employed with Art-O-Lite for 25 years. In those years he has worked roughly 50,000 hours with no incidences. He runs major jobs and makes sure to let his co-workers, including apprentices, aware of all safety measures and procedures to run the particular job they are on. Quite often Jim's projects require regular safety meetings with employees and General Managers. Jim does things according to the safety guidelines of the company, as well as the Local IBEW 145. Jim has always kept safety and the employees that work for him first and foremost.
Along with recognition, Jim received a gift card for his dedication to maintain a safe workplace.
Our commitment to achieving excellence in safety is well documented and recognized within our industry. Foremost in our efforts is the elimination of injuries within our workforce. Crawford is committed to providing employees with a safe and healthful workplace. Employees are trained in safe work practices, policies, and procedures. Safety inspections are regularly performed to assess performance and to offer timely correction of any deficiencies.