Dan Standard and Blake Zahner Recognized as December Safety Award Recipients
December 16, 2022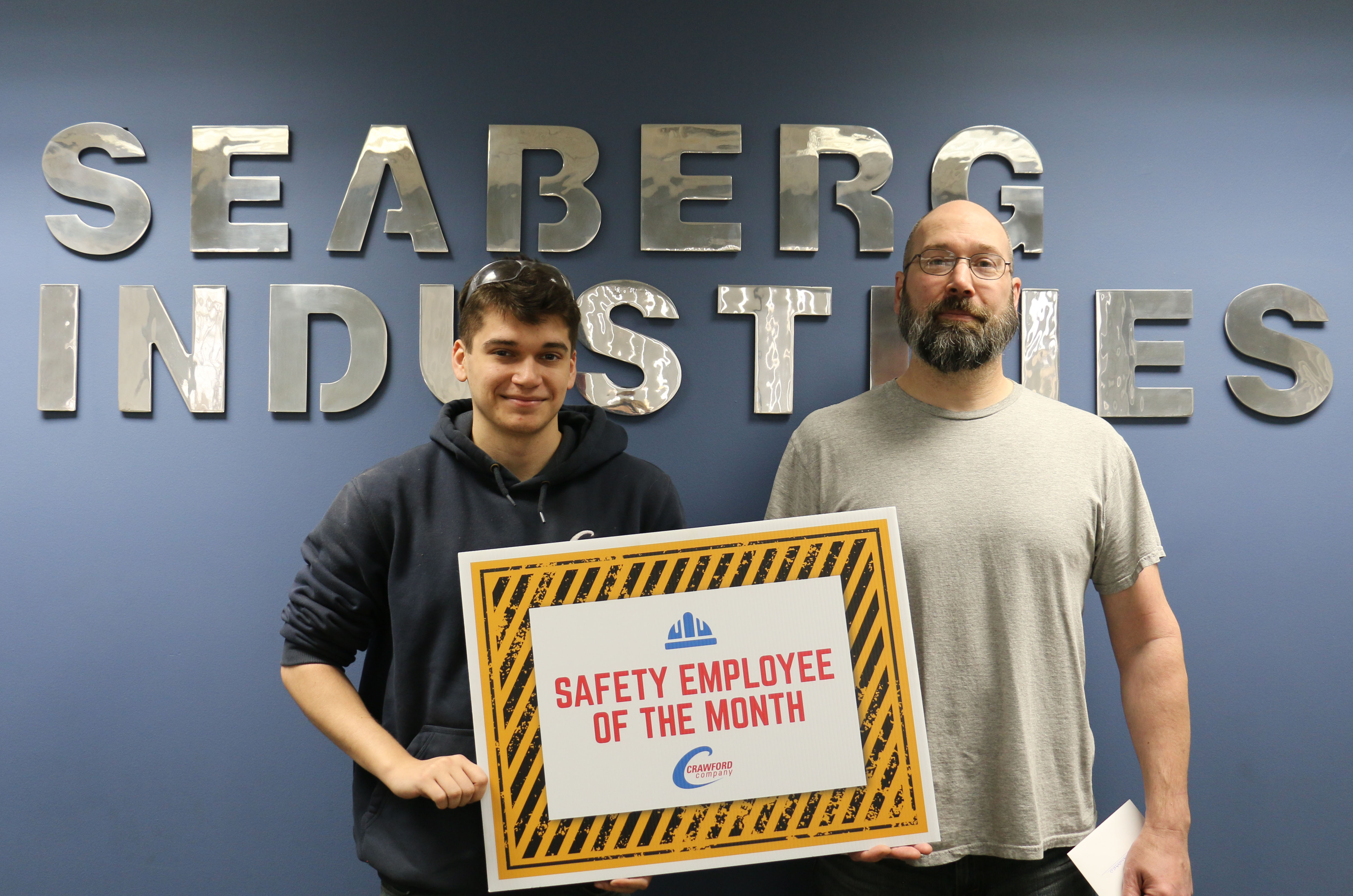 ROCK ISLAND, IL - Crawford Company and Seaberg Industries recognize Dan Standard and Blake Zahner as the December Safety award recipients. Dan and Blake identified the need for a railing system around a loading pit. Dan and Blake took the initiative to design, fabricate and install a railing system to prevent any accidents. Their foresight and efforts are greatly appreciated. Both Dan and Blake are tool designers. Dan has been with Seaberg for 27 years, and Blake has been with the company for over a year.
Along with recognition, Dan and Blake received gift cards for their dedication to safety in the workplace.
Our commitment to achieving excellence in safety is well documented and recognized within our industry. Foremost in our efforts is the elimination of injuries within our workforce. Crawford is committed to providing employees with a safe and healthful workplace. Employees are trained in safe work practices, policies, and procedures. Safety inspections are regularly performed to assess performance and to offer timely correction of any deficiencies.