Dan Kerr and Trevor Dillavou Recognized as March Safety Award Recipients
March 23, 2023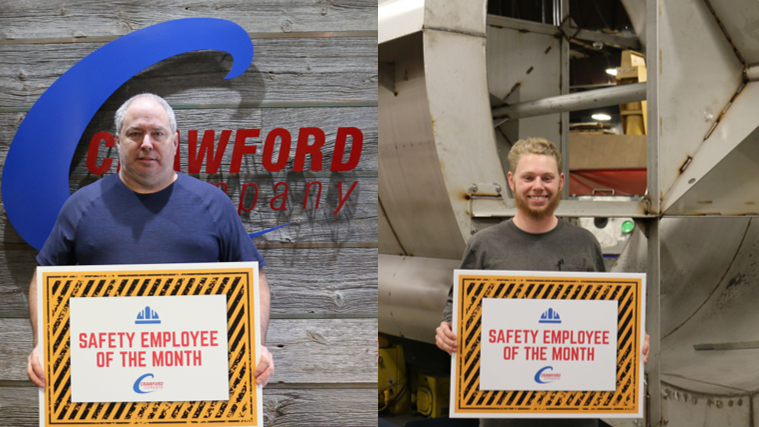 ROCK ISLAND, IL - Crawford Company's Safety committee recognizes Dan Kerr and Trevor Dillavou as the March Safety award recipients. Dan receives his award for doing weekly Job Safety Analyses (JSA), while working on a project at a local community college. He was the only person onsite consistently taking the time to do the JSAs. Dan is a sheet metal journeyman, and he has been with the company since June of last year.
Trevor receives his award for taking the initiative to clean up broken light bulbs in the parking lot before work hours. It was a great example of selfless service to the company and fellow workers. Trevor is a tradesman, and he has been with Crawford since April of last year.
Along with recognition, Dan and Trevor received gift cards for their dedication to safety in the workplace.
Our commitment to achieving excellence in safety is well documented and recognized within our industry. Foremost in our efforts is the elimination of injuries within our workforce. Crawford is committed to providing employees with a safe and healthful workplace. Employees are trained in safe work practices, policies, and procedures. Safety inspections are regularly performed to assess performance and to offer timely correction of any deficiencies.