Crawford Company to Host Ribbon Cutting and Open House
September 12, 2018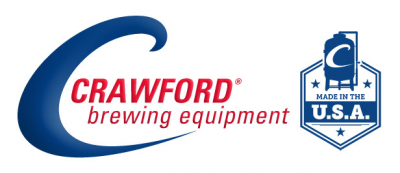 ROCK ISLAND, IL - Crawford Company will host a ribbon cutting and open house at the company's newly renovated 20,000-sq. ft. facility at 3:00 PM on Wednesday, September 19th at 730 31st Avenue, Rock Island, IL. Open house to follow. Parking will be available on site.

At the event, Mayor Mike Thoms, City of Rock Island, Crawford Company officials, and the Quad Cities Chamber of Commerce will offer comments on this expansion. Crawford will offer facility tours and refreshments will be served. Crawford guests will celebrate the completion of the new location while learning more about the Crawford Company culture and services.
The total investment for the project was $550,000. The City of Rock Island provided assistance and support, contributing approximately 9% of the funding. American Bank and Trust provided the remainder of the financing.
The new facility will be utilized by Crawford's Brewing Equipment Division. The 20,000 sq. ft. building offers a larger production floor and increased space for inventory.
Crawford Brewing Equipment provides micro-brewers with functional and aesthetically pleasing equipment that is Made in the USA. Typical product offerings include: Stainless Steel Steam Fired Brewhouse, Steam Heated Mash Tun, Brew Kettles, Hot Liquor Tank, Brewing Platform, Keg Washer, Pumps, Valves, Heat Exchanger, Controls, Fermenters, and more. Crawford offers turnkey solutions with design, fabrication, and installation capabilities. Since 2013, Crawford has operated the Brewing Equipment Division. Crawford systems are located throughout the country with over 75 installations. Learn more at www.brewtanks.com.
Crawford Company's other divisions (HVAC, Plumbing, Fabrication, Monoxivent) will all remain located at the headquarters location at 1306 Mill St. Crawford also has a facility in Dubuque, IA.