Art-O-Lite and Crawford Company Congratulates Brad Williams on Retirement
December 17, 2021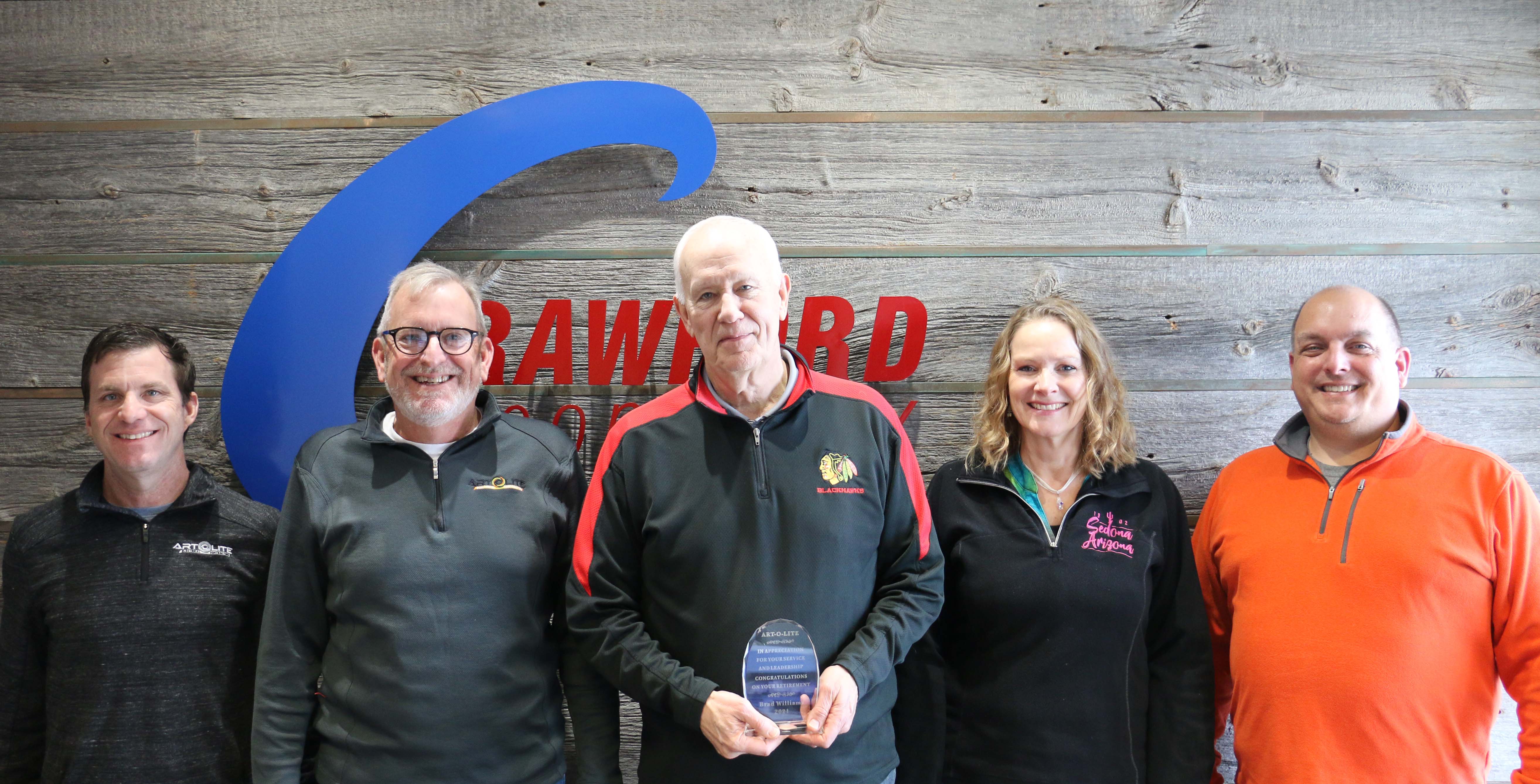 ROCK ISLAND, IL – Crawford Company congratulates Brad Williams on his retirement, at the end of the year, from Art-O-Lite Electric. Williams co-owned Art-O-Lite, along with his brother Scott Williams, until the company was purchased by Crawford in January of 2020. Brad continued working, under an employment agreement, during a transitional phase with Crawford for the past two years.
Brad Williams has been with Art-O-Lite for 44 years. He graduated from Western Illinois University, and shortly thereafter came to work at AOL. Throughout his career, Brad's leadership built a very strong foundation for Art-O-Lite.
"Brad has been committed to strong customer relations, supporting his employees, and conducting his business in a professional manner. These attributes, along with the strong employee base, made the partnership with Crawford Company (in January 2020) a good fit," said Ian Frink, Crawford President.
Now, almost two years later, Brad has played a key role in the transitioning of Art-O-Lite into the Crawford business model. This has allowed Crawford to become well positioned in the electrical market and to look towards the future.
"We admire Brad's dedication and appreciate his help during our transitional phase," said Jim Maynard, Crawford Vice President.
In 1967, Roger Burke, Donald Bowling and Charles Williams purchased Art-O-Lite, the Galesburg based electrical business and moved it to Moline. Art-O-Lite's mission was to provide top service, quality, friendliness, and the will to be the best from the very outset of the business. Burke has since passed away and Charles Williams has retired. Brad Williams and Scott Williams assumed ownership of AOL for many years.