Katie York Wins Moen MotionSense Faucet Giveaway
August 10, 2015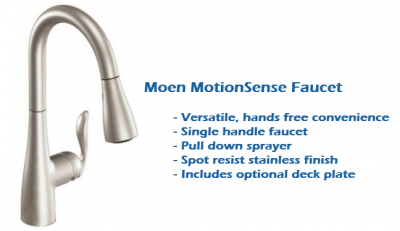 ROCK ISLAND, IL - Katie York is the winner of the Moen MotionSense Faucet Giveaway, presented by Crawford Company. York won a hands free kitchen faucet with installation by Crawford Plumbing.
The contest was promoted during the month of July to customers that received residential plumbing service. Congratulations to Katie York and thank you to everyone that entered!
Crawford Company, founded in 1952, specializes in heating, air conditioning, plumbing, welded fabrication, brewing equipment, laser cutting, Monoxivent Source Capture Products and Monoxivent Fiberglass. The company serves residential, commercial and industrial markets.