CRAWFORD COMPANY NAMED TO 2019 CIRCLE OF CHAMPIONS BY BRYANT HEATING AND COOLING SYSTEMS
March 8, 2019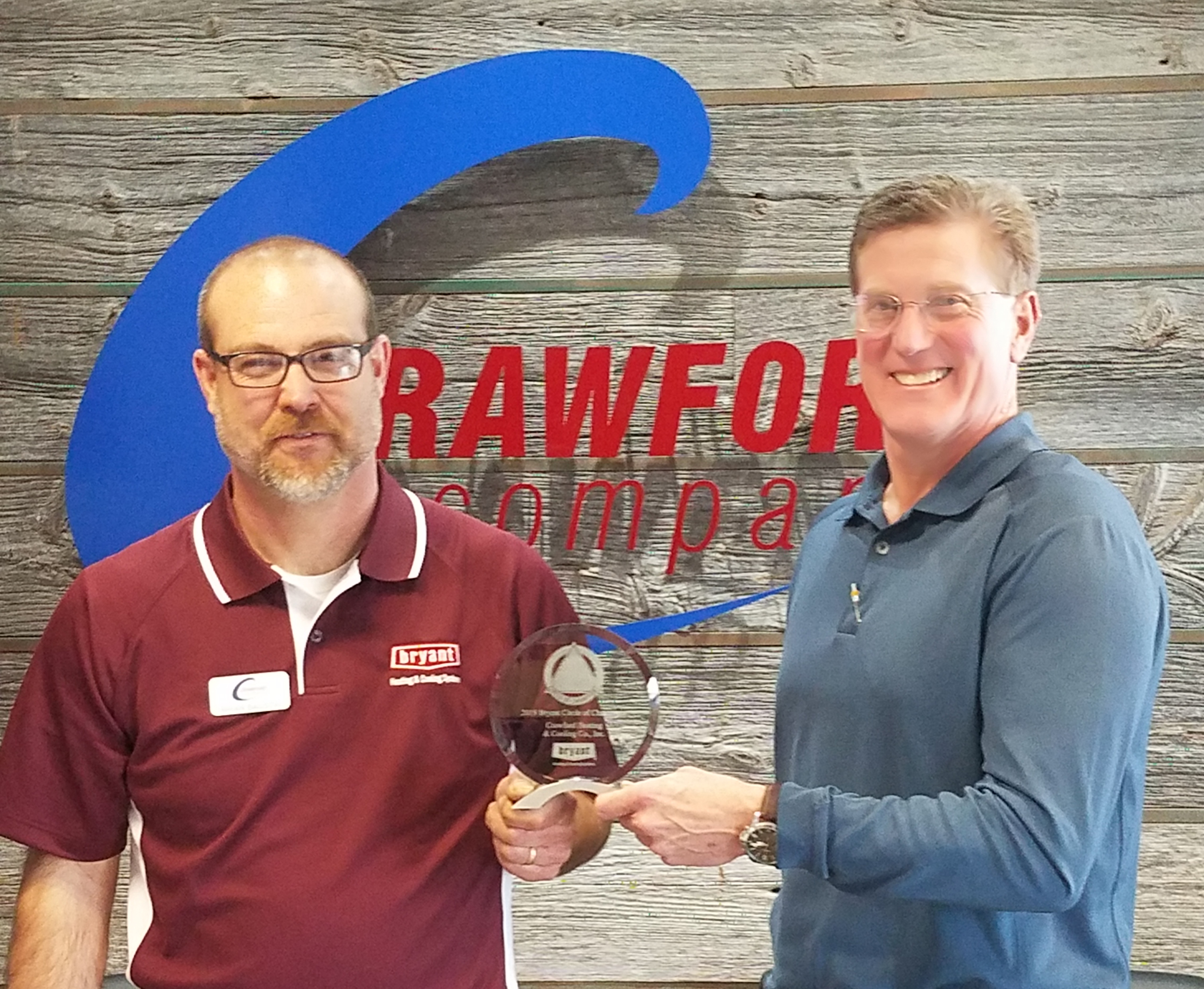 ROCK ISLAND, IL - Crawford Company was recognized for its commitment to excellence with a spot in the coveted 2019 Circle of Champions by Bryant Heating & Cooling Systems, a leading supplier of heating, ventilation and air conditioning (HVAC) equipment. Bryant is a part of UTC Climate, Controls & Security, a unit of United Technologies Corp. (NYSE: UTX).
The Bryant Factory Authorized Dealers recognized as members of the Circle of Champions are selected on overall growth of Bryant-branded product purchases, high-efficiency and indoor air quality equipment purchases, customer satisfaction, and participation in various dealer programs and promotions.
Visit www.bryant.com for additional information on the Bryant Circle of Champions program.